Where To Find Us
Made In Oregon has seven unique retail stores, four located in the Portland area. You will also find us in Salem, Eugene, and Newport. Each location offers a unique shopping experience with a diverse selection of local products grown, designed, or crafted in Oregon.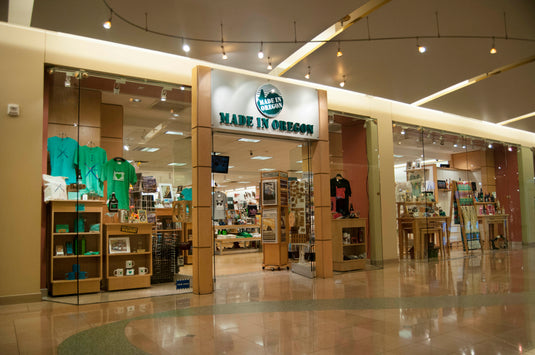 Located in the lower level of the Pioneer Place Mall, this Made in Oregon store is in the heart of downtown Portland.
340 SW Morrison Street, Suite 1300
Portland, OR 97204
Monday - Saturday: 11am-7pm
Sunday: 11am-6pm
503-241-3630
Located on the first floor across from Macy's.
9589 SW Washington Square Rd.
Portland, OR 97223
Monday - Saturday: 10am-9pm
Sunday: 11am-7pm
503-620-4670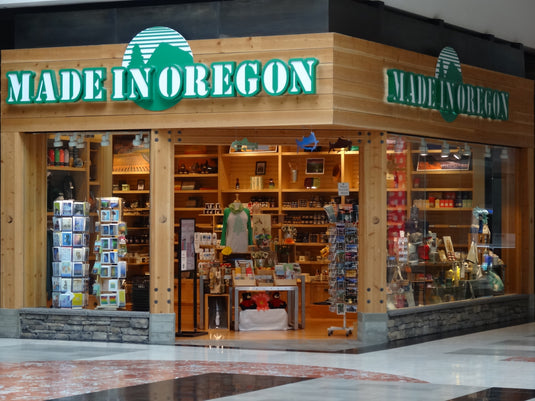 Located in a suburb Southeast of Portland, our Clackamas Town Center store has been open since 1982. Located on the upper level.
12000 SE 82nd Ave Ste. 2078
Portland, OR 97086
Monday - Thursday: 11am-8pm
Friday - Saturday: 10am-9pm
Sunday: 11am-7pm
503-659-3155
Featuring a large selection of beer and wine to enjoy before your flight, and Oregon souvenirs to remember your trip.
7000 NE Airport Way
Portland, OR 97218
Daily: 5:00am-9:00pm
503-335-6563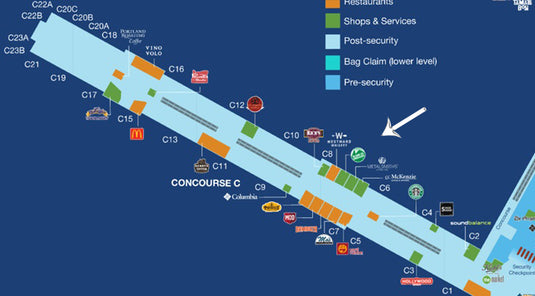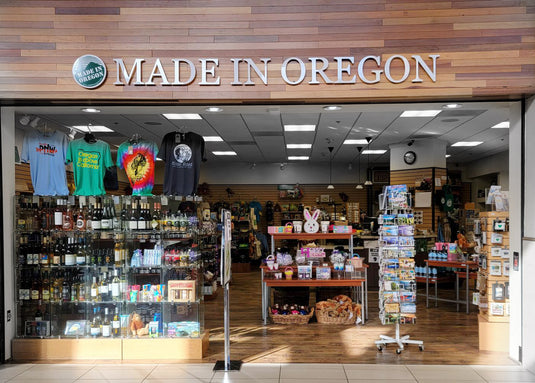 Located in Downtown Salem, the beautiful capital of Oregon. You can find on the second level of Salem Center Mall, outside of Kohl's.
401 Center Street, Suite #268
Salem OR 97301
Monday - Saturday: 10am-8pm
Sunday: 11am - 7pm
503-362-4106
Perched on Newport's Historic Bayfront, nestled between Ripley's Believe It or Not and Wax Works.
342 SW Bay Blvd.
Newport, OR 97365
Monday - Sunday: 10am-5pm
541-574-9020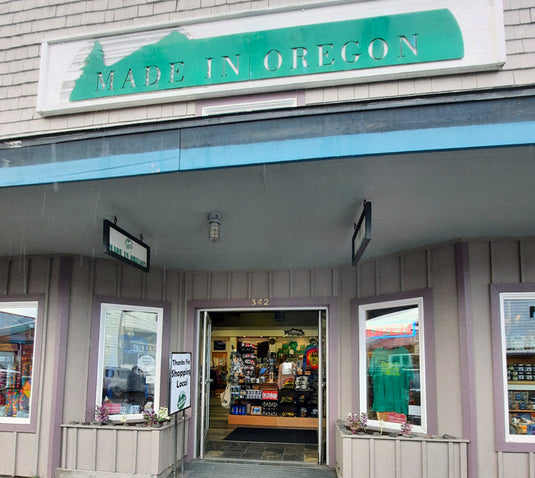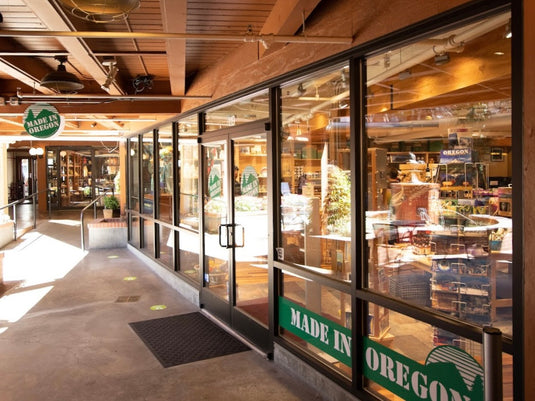 Located on the ground floor of the Fifth Street Public Market, located in the heart of downtown Eugene.
296 E. Fifth Avenue, Suite #119
Eugene, OR 97401
Monday - Thursday: 10am - 6pm
Friday - Saturday: 10am - 7pm
Sunday: 11am - 5pm
541-393-6891
Customer Service
Monday - Friday: 10am - 3pm PST
customerservice@madeinoregon.com
(503)273-8719
Email and Chat will be available during open hours. Please email customer service with any questions or issues about your order.
Hours of Operation For Warehouse:
Monday - Friday 7:00am - 3:00pm (Unable to receive after 2:30pm)
Shipping days are Monday - Friday
Made In Oregon Office & Warehouse
13625 NE Jarrett Street
Portland, OR 97230
Contact Us
Please fill out the form below and we'll get back to you within 24 hours.